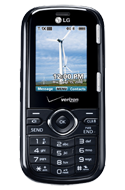 Courtesy is not a hallmark of interactions among brokers in Manhattan and elsewhere.
Of course, many brokers treat others as they themselves like to be treated.  However, too many reflect their poor upbringing, self-importance, ignorance of acceptable behavior or some combination of those flaws.
When I left a voicemail early last Sunday on the cell phone of a broker regarding an active listing in which my client had an interest, I had every reason to expect a response within a couple of hours.  (Actually, a matter of minutes would be appropriate, but I supposed a religious observance or family matters might delay a callback.)
In any case, I never did get that call, so I e-mailed the broker (who represents Trump Sales and Leasing) late that same afternoon. "I can't help but wonder whether you received my voicemail much earlier today," I wrote, and actually received the following reply in toto:
Yes.  We have an accepted offer.
How much about this interaction is wrong?  Of course, one thing is that she couldn't be bothered to call me.
Second, she didn't update her listing as required by the Real Estate Board of New York (REBNY) within 24 hours.  Moreover, the listing still hasn't been updated.  What does she care if my client and I have wasted our time searching active listings, considering the property, communicating with each other and trying to reach her?
It is hardly in her defense, but I should add that most brokers these days don't like to and, therefore, don't update listings with "offer accepted" because they know the transaction could fall apart.  Many even demur from showing that a contract has been fully executed.
But what galls me is that the broker in question saw no need to apologize for failing to call me or to make even a lame excuse for neglecting to update the listing.
Subscribe by Email
Share This Post
Malcolm Carter
Licensed Associate Real Estate Broker
Senior Vice President
Charles Rutenberg Realty
127 E. 56th Street
New York, NY 10022
M: 347-886-0248
F: 347-438-3201
Malcolm@ServiceYouCanTrust.com
Web site